With the approval by Marubeni, the consideration from Mr. Devadas - HSE Manager and Marubeni's HSE Dept, CDECC organized training courses on HIV prevention for staff and workers of Thai Binh Thermal Power Plant and Transmission Lines Construction Project to improve knowledge, attitude and behavior on HIV prevention for staff and workers.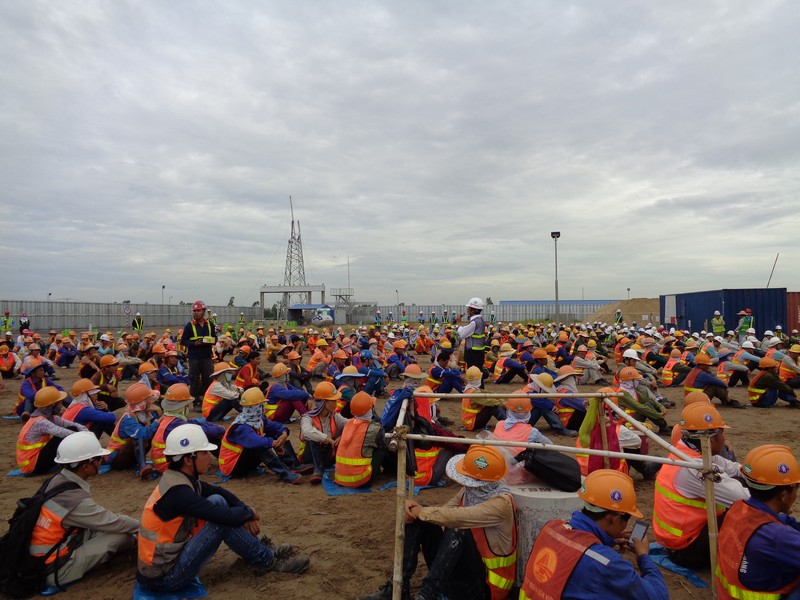 CDECC training course HIV/AIDS prevention for Marubeni on July 17, 2015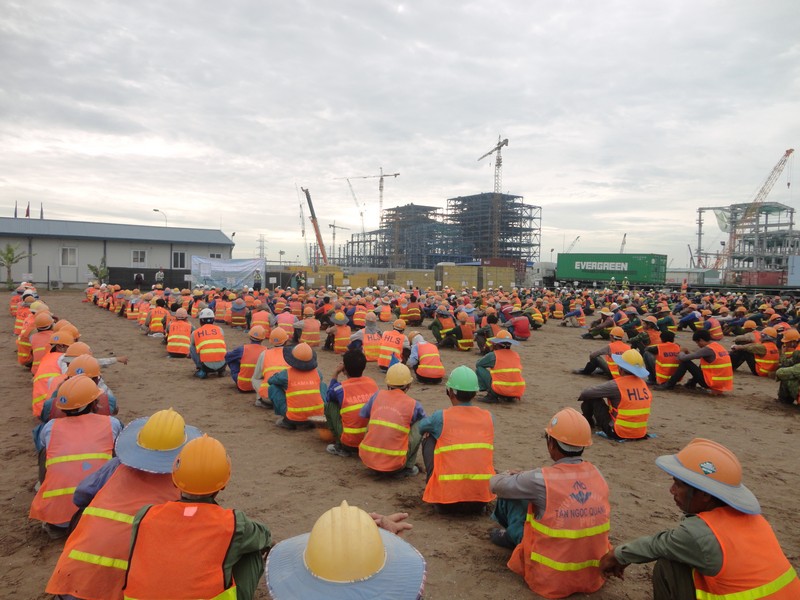 About 700 participants of staff and workers
With the active participation of about 700 staff and workers, the training course on HIV/AIDS prevention was successful.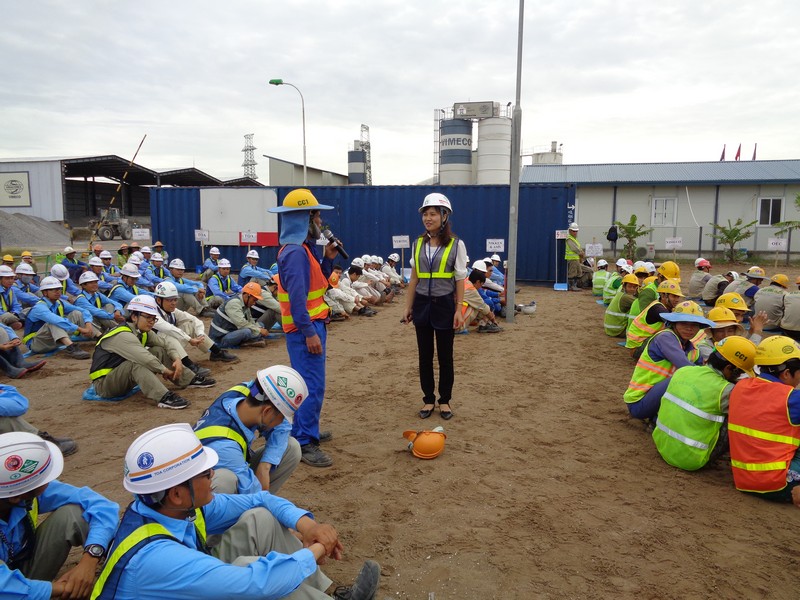 Trainees were discussing what HIV is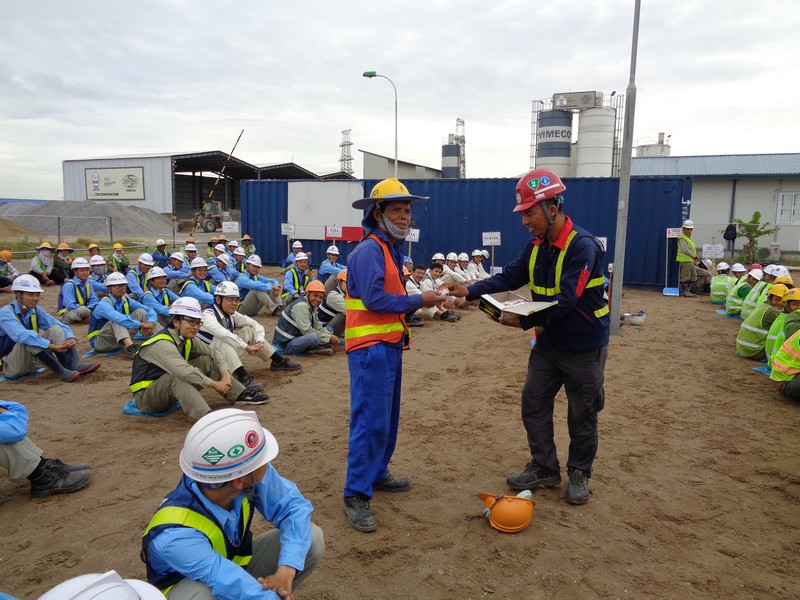 Distributing condoms to trainees
To impulse safe sex for HIV and sexually transmitted infections (STIs), CDECC bought 20 boxes of condoms with good quality and HSE Dept has distributed condoms to Contractor's staff and workers.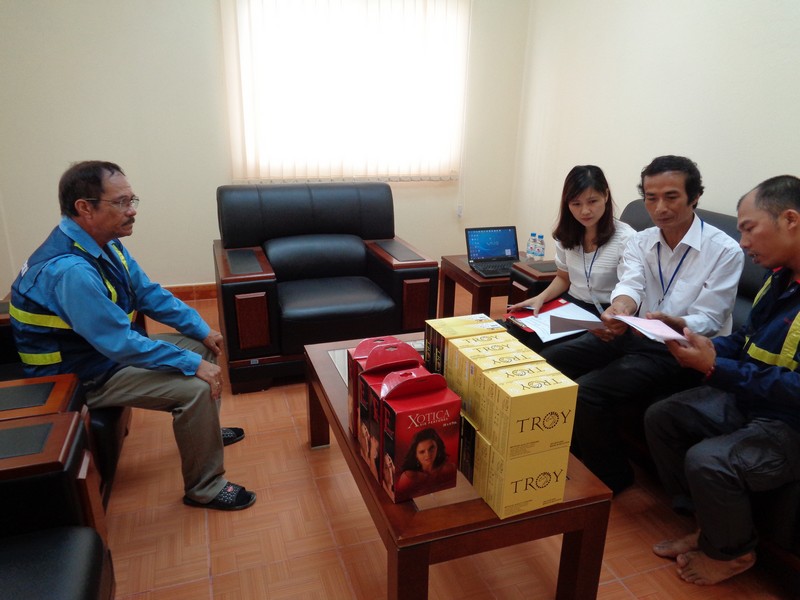 Condom transfer between CDECC and Marubeni
Nguyen Thi Mai Hang (CDECC)