With the support from DAP Project and Australia Embassy in Vietnam, CDECC had conducted the project namely Enforcement on protection for ethnic minority children at Vu Lang, Vu Le communes, Bac sub-district, Lang Son province (from 4/2010 – 4/2011). With the strong co-ordination from Lang Son Justice Department, Bac Son sub-district Justice Office and two communes, the Project had organized 12 training courses for the local staff personnel, local community, children protection propagandists, pupils at high schools; established the network of children protection propagandists; checked and solved cases of child abuses. The project contributed effectively on the improvement of ethnic minority children protection at Bac Son sub-district.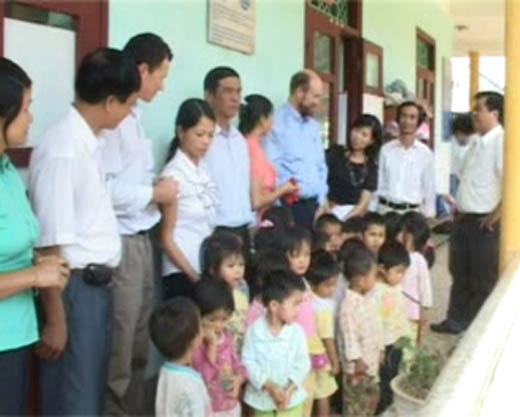 Đại sứ Úc ông Allaster Cox thăm dự án DAP tại trường mầm non Ẳng Nưa

Đọc thêm...
With the strong support from DAP Project and Australia Embassy in Vietnam, CDECC coordinated with Muong Ang sub-district Education Office, Dien Bien province and 3 kindergartens at 3 communes (Ang To, Ang Cang, Ang Nua) to carry out the project namely "Quality improvement on teaching for and learning of ethnic minority children at Muong Ang sub-district" (from 1/2009 – 10/2009). 220 sets of desk and chair (220 desks, 440 chairs) and 2530 education equipment were equipped for 3 kindergartens. The Australia Ambassador – Mr. Allaster Cox – visited the project and highly appreciated the activities that the project had done for 3 kindergartens at Muong Ang sub-district.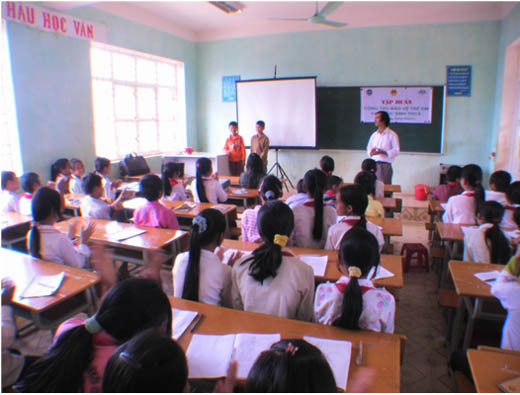 Học sinh THCS xã Vũ Lăng tham gia phát biểu trong buổi tập huấn về quyền trẻ em

Đọc thêm...